Photo Contest: Perspectives on the "Mineralogy Office"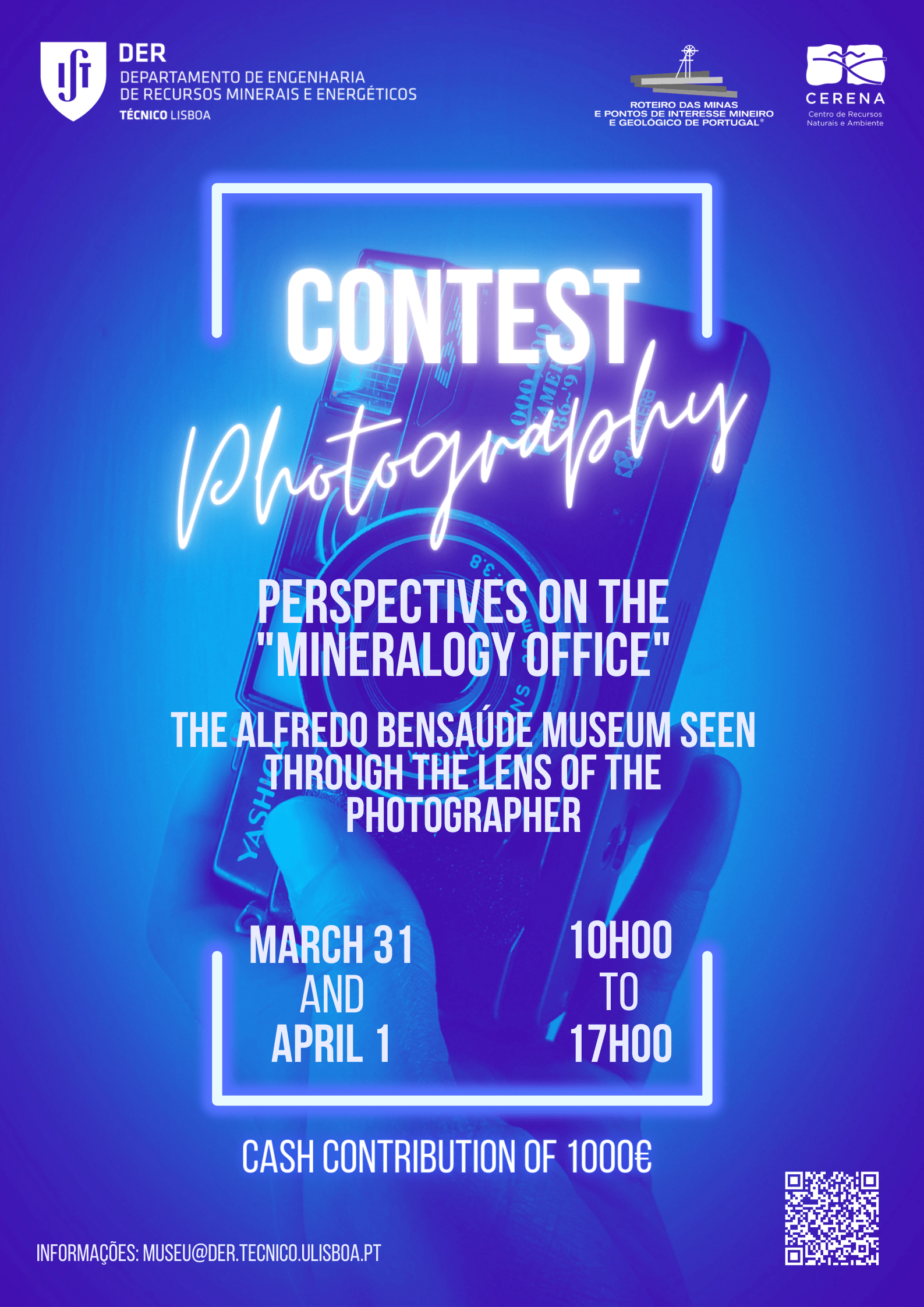 "Who dares to travel over all Earth's surface to watch every climate and country's productions. Who can get in all caves, and mines, climb the highest mountains, running all seas. Where it fits a collection of all precious stones, crystals, marbles (...)" in Domingos Vendalli in Aires de Barros, L. (2006), https://doi.org/DOI:10.14568/cp3-4_7 (in Portuguese).
IN the aim of the partners of "Roteiro de Minas e Pontos de interesse Mineiro e Geológico de Portugal", the photo competition Perspectives on the "Mineralogy Office" - the Alfredo Bensaúde Museum seen through the lens of the photographer, will take place.
Those interested will be able to freely photograph the museum space while discovering its treasures. The competition rules are available here.
Co-organization: CERENA - Center for Natural Resources and Environment
Access: Free subject to registration by the e-mail museus@der.tecnico.ulisboa.pt
Date: March 31st and April 1st 2023, from 10,00 a.m. to 05,00 p.m.
Place: 3rd floor of Mining Building, Instituto Superior Técnico, Av. Rovisco Pais, 1, 1049-001 Lisboa